New opera may have a future after all. A high level of accomplishment, with singable vocal lines, appealing musical idioms and purposeful dramatic shape– a most innocently delightful score called The Monkey Opera. –John Rockwell
Mr. Tréfousse's contribution was a colorful, sparkling Fantasia on the Name Ben Weber. –Anthony Tommasini
The Monkey Opera had music with substance. Four monkeys romped among typewriters and computer terminals and transformed random vocal gibberish gradually into intelligible words and phrases. It was a juxtaposition of sense and nonsense that said something piquant to almost everyone. –Bernard Holland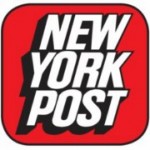 Part chamber opera, part mini-musical, Found Objects is by turns funny and acerbic. Tréfousse pieces together everything from advertising slogans to disjointed conversational snippets. Tréfousse's music is laced with the same acerbic wit that characterizes his libretto. The score is spartan and economical. Sometimes tuneful melodies are set against spiky dissonances in the small orchestra; other times, the vocal ensemble essays closely woven, colorfully dissonant textures. This is "Found" for glory. –Susan Elliot

With its lyrical musical score by Roger Tréfousse, Jackson Pollock: Portrait is a sympathetic key to a hitherto impenetrable artist. –Sheila Benson

Marvelously expressive orchestral selections and striking instrumental pieces composed for the film Jackson Pollock: Portrait echo themes and eras that touched Pollock and atmospherically promote the camera's contemplation of his poured, drizzled and splattered works.

 There have always been one or two moments at concerts where emotion reigns and one has a hard time fighting back tears. It is in those moments when art for art's sake loses its     relevance. Such was the case with the Tréfousse-Pintauro song San Francisco, a city with personal meaning for this reviewer, who lost her godson there to the scourge of AIDS. We can be sure that the six songs from Mr. Tréfousse's Raft of the Medusa hold meaning for others in the audience and for the performers as well. After all, the musical comes from an original 1989 play by Joe PIntauro written explicitly for actors with AIDS. Tréfousse's tunes are melodious, listener-friendly and they may even evoke the name of William Finn, although certainly not imitative. The songs are ambitious and revealing, as musically alive as anything you'll hear on Broadway today.

The Oddfellows Playhouse production of One Thousand Avant-Garde Plays is Kenneth Koch at his most playful… You wish there were a recording of Mr. Tréfousse's score, which  is playful, like Mr.Koch's writing, and sweeps you up in its elegance and its sometimes surprising instrumentation.