Roger Trefousse: Taking Opera Into The Millennium
Sheridan Sansegundo | February 25, 1999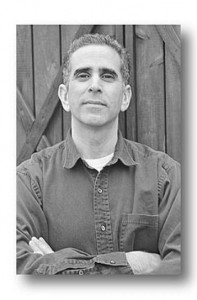 The composer Roger Trefousse lives in one of those perfect little Sag Harbor houses with wide plank floors and intricate moldings that were built when the village was a booming whaling port. He and his wife, Kathy, who is a writer, and two boisterous dogs spend most of their time there.
"We do have an apartment in Manhattan," said Mr. Trefousse, "but it's very small. When I'm composing, I sometimes do nothing but sit there playing the same phrase over and over again. Kathy has no escape."
In Sag Harbor, on the other hand, they have an ideal arrangement. At the bottom of the narrow garden, past a raised vegetable bed in winter disarray, is a little building not much bigger than a garden shed.
CLICK HERE to read the rest of the article